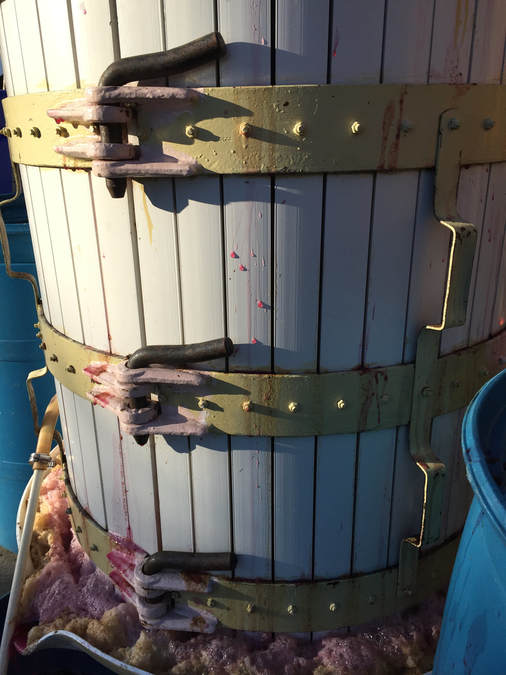 TASTE GROWS FOR NATURAL WINES!
We're excited to share this validating article--
The Taste Trends Powering Natural Wine's Perfect Storm
— by VinePair's Betsy Andrews.
Finally! The world is starting to get that there is a reason natural wines (like ours) DO NOT taste like a Cab grown in Napa Valley, and it's actually intentional.
Check out this informative account of the rising appreciation for natural wine, especially among those who seek out craft-made beers and spirits, or healthy, whole, minimally processed food: 65 percent of wine drinkers ages 21 to 35 are interested in natural wines,
according to a 2015 Nielsen survey
. Whereas their parents might have gone for jammy
Cabs
and
Zins
, younger drinkers are embracing the bitterness that balances out the fruit in natural wines.
"That savory aspect is delicious and makes it far more food-friendly," says Alice Feiring (author of "The Dirty Guide to Wine"). "Millennials into food maybe also view wine as food and
not as soda
." (emphasis ours!)
---
Planning a Springtime Getaway in Mountain Maryland?

We're Open by Appointment only until May, 2018, but we are happy to arrange a visit at a time that works for you. Please call: 301.746.4349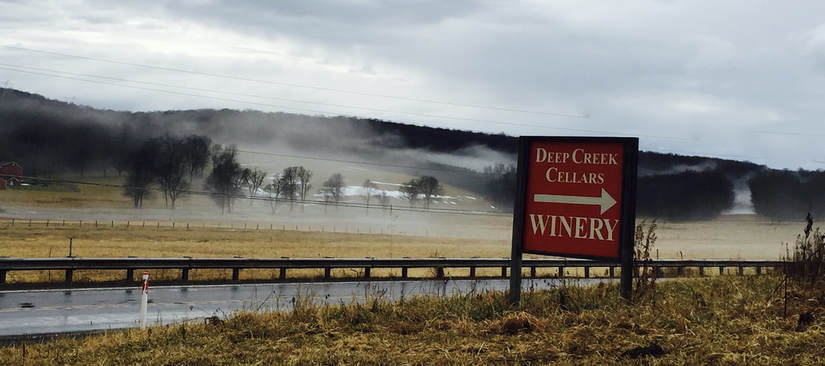 And, Just Arrived!
More Novelties at Deep Creek's Most Unusual Gift Shop
No, NOT from Paul Manafort's Emergency
Garage Sale! But yes, Russian — Soviet-era, actually, though never used — from the winemaker's collection of vintage enamel cookware for sale in the winery tasting room gift shop. Besides unique Russian ovens, it's all Le Creuset, Descoware, Dru Holland, and other designer European brands — all at bargain prices.
(Also, buy from our selection on-line, via Etsy @Keepsake Cookware.)

Or, Wait! Stay Right There!
If it's local wine-sampling and wine appreciation you want, but visiting the winery doesn't fit into your group's tight schedule while at Deep Creek Lake, then let winemaker Paul Roberts come to you for a special "custom tasting." With 30 years of experience, Paul creates fun and rewarding wine-education experiences for groups — corporate retreats, family reunions, or friends just sharing a few days away from work — at your party's DCL home or cottage. We're taking reservations now for Summer 2018. Contact us to discuss the options!

---
Wines made by hand that speak to the heart and mind…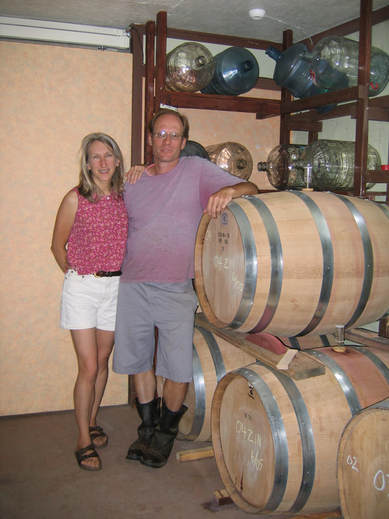 We are a small winery in the mountains of western Maryland emphasizing wines made from grapes that reflect their soil and site, mostly dry in style and meant to pair with good food. The winery is located near major mid-Atlantic tourism destinations: Maryland's Deep Creek Lake and the scenic Laurel Highlands of Pennsylvania. In our own vineyards, we use sustainable farming practices for "natural wine-making" — relying on wild yeast fermentation and no filtering. Many of our bottlings contain no sulfites. We make similarly low-tech wines from grapes grown in other Maryland climate zones: classic red and white Pinot and Cabernet Franc from a limestone ridge-top near Cumberland, unique native American Norton from quartz-rich soils in Carroll County, and spectacular dry Riesling from clay-over-limestone in Howard County. A little-known facts is that we are emerging as one of the few Mid-Atlantic Pinot Noir specialists.

Our wines are sold in the best shops (and in a few fine restaurants) in Maryland, the District of Columbia, and in some vintages, in New York City and Chicago.

When visiting Maryland's popular mountain vacation-land, husband and wife team Paul Roberts and Nadine Grabania invite you to plan a stop at their boutique winery. Deep Creek Cellars is unusual among Eastern U.S. wineries in that it is not primarily an entertainment venue; rather than soft-rock, chili cook-offs, and sugary wine confections, our focus is crafting fine wines for adventurous and worldly palates. We like to say: we make wine like most of the world drinks.


---